[ad_1]

By ESTELLE PULESTON
Based in England, Veronica Velveteen is an ethical, size-inclusive lingerie and clothing brand created by Fern Davey, an independent designer who likes to get creative with deadstock fabrics.
Like so many others in this industry, her designs were born out of a desire to create the kind of lingerie she wanted to see in the world. As someone living with chronic pain and skin sensitivity issues, Davey's options for comfy underwear were rather limited and, worse, she found most of them to be very plain and uninspired.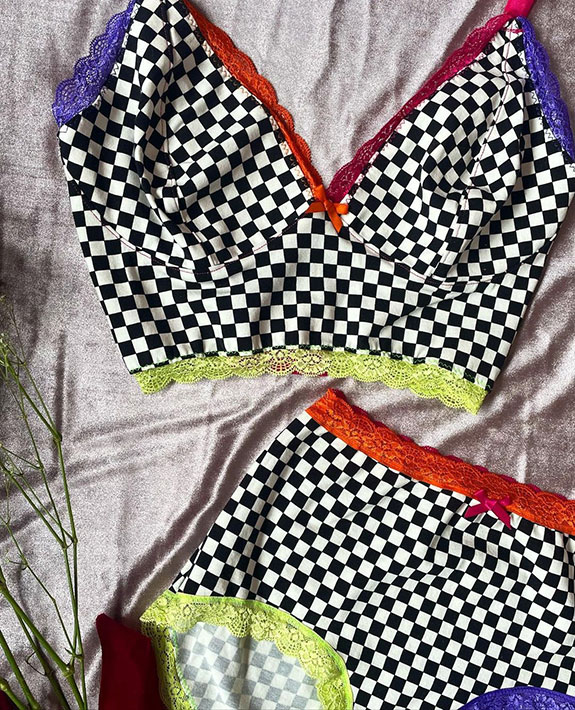 Enter the Veronica Velveteen fabric choices, which range from fun kitten and puppy prints to jazzy, 1960s-inspired patterns. Combined with vibrant trims and frequently in unexpected color combinations, there's absolutely nothing plain about this brand's aesthetic. And to keep everything ultra-comfortable as well as eye-catching, she prioritizes softness and stretch while creating wirefree, fuller-coverage silhouettes you can forget you're wearing.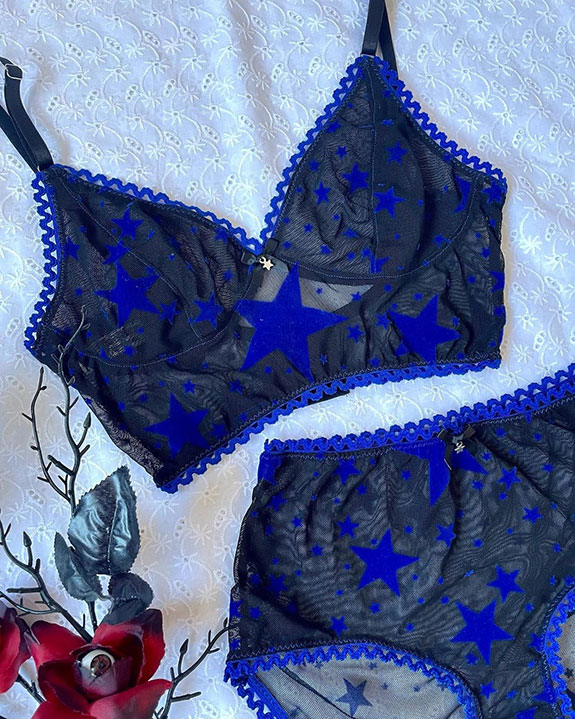 Going into business for herself also allowed Davey to indulge her love of designing while staying clear of the exploitative, fast fashion side of the industry. Locally-sourced deadstock fabric cuts down on the environmental impact of her products, and there's also the human aspect to consider too. "I wish for a world that truly values and pays labor fairly and understands the true cost of clothing," she told me, adding that she believes we should all be "reverting back to the not so distant past, pre-fast fashion, where you would get your new clothing tailor made to your measurements, pay fairly, and the quality meant you were set for years to come."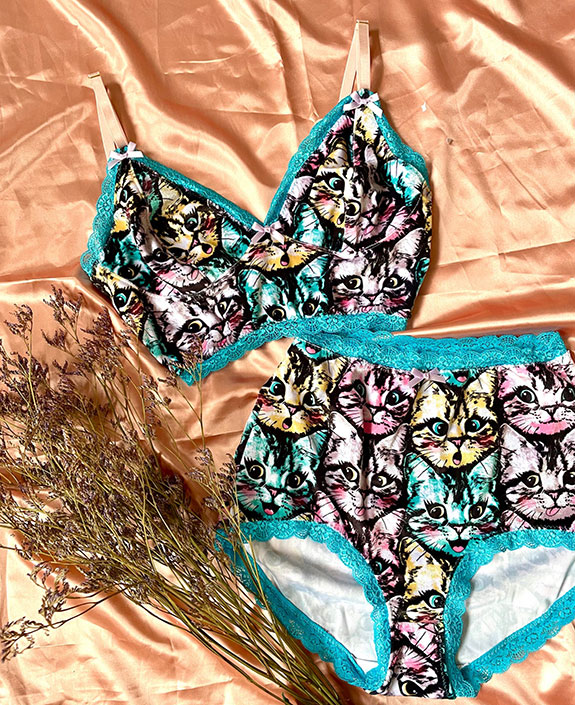 Most Veronica Velveteen lingerie is made to order, meaning that despite the quantity limitations of using deadstock, she's able to offer UK sizes 6-32 (US 2-28) and a wide range of bra sizes covering everything from small bands and AA cups through to full bust and plus sizes. Additionally, you can choose from six different silhouettes for bottoms, such as a low waist brief or high waist thong, to tailor the general design to your preferences. Further customization, such as swapping elastics, is also a possibility.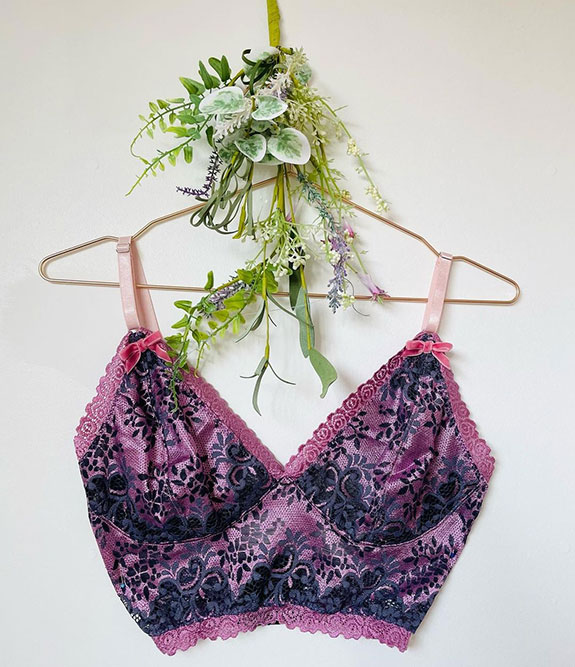 While finding the time to bring all of her ideas to life is a perpetual struggle, and she's not opposed to hiring a couple of people if the opportunity arises, Davey has no intention of switching to mass manufacturing, saying "I want to keep Veronica Velveteen a small label. I like the idea of having every single piece run through my hands before they are sent off into the world."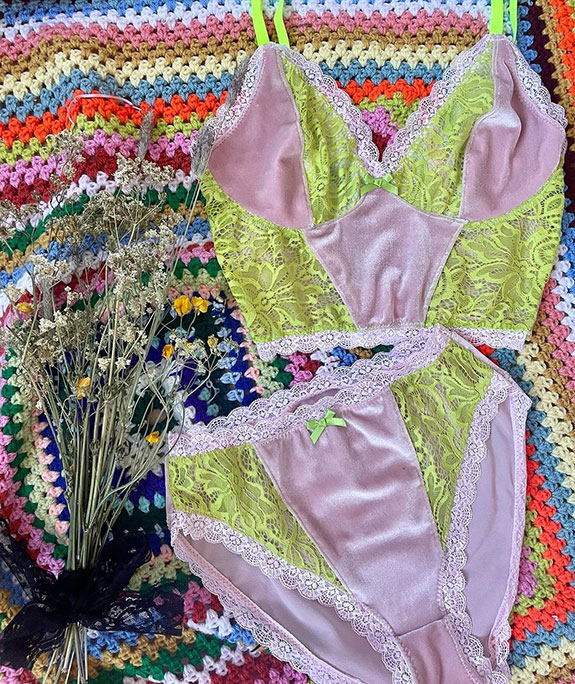 As for more immediate plans for the future, she'd love to create some more historically-inspired pieces. Perhaps even corsetry. "I'm greatly inspired by the Victorian period," she explains, "There's just something about billowing layers of lace and sheers being worn with sharp, severe corsetry I find completely enthralling!"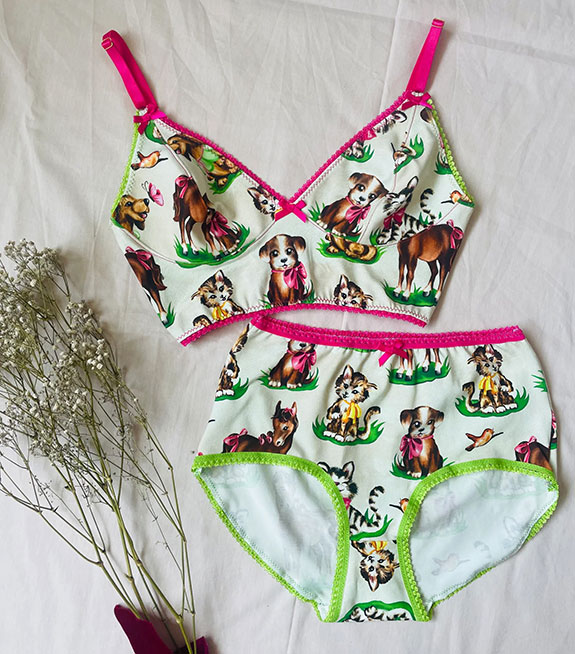 The current Veronica Velveteen lingerie collection is priced from £60-85 (approximately $73-104) for a two-piece set, with bralettes and briefs also sold separately.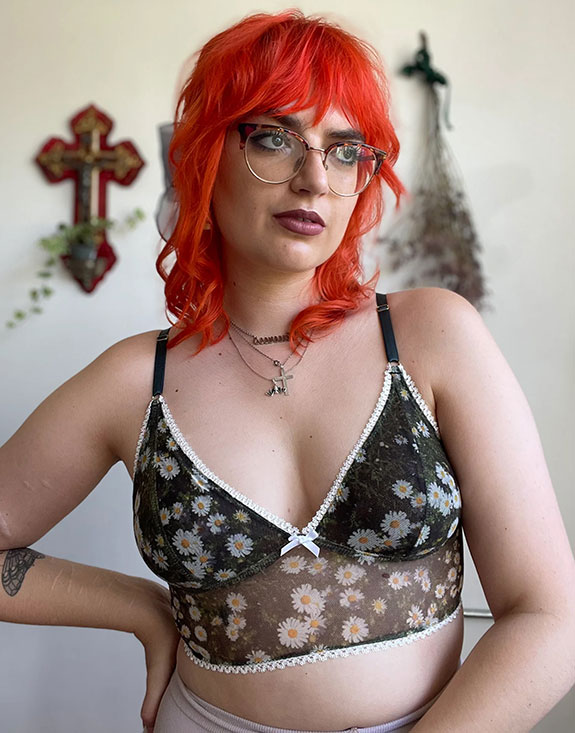 Contact information:
Website:
Instagram: @veronicavelveteen
Email: [email protected]



[ad_2]

Source link